FOR PARENTS
Campus-Centered Living Spaces
Crafting a Foundation for Success at FUSE
WHY US
Where Campus Life Meets Comfort
---
At FUSE Apartments, our commitment extends beyond just providing living spaces. We pride ourselves on fostering an environment that enhances the overall student experience. Here, students find more than just housing; they find a community designed for personal growth, learning, and memorable first experiences. From group study sessions to the independence of managing their own space, FUSE is a crucial part of their journey toward self-reliance and success.
Our philosophy is straightforward: we deeply care about every aspect of our residents' university life, which is reflected in the nurturing environment we've created at FUSE.
WHERE BOILERMAKERS EXCEL
Discover the Top 5 Benefits of Living at FUSE for Off-Campus Success
---
What sets FUSE Apartments apart as the ideal choice for Purdue students' off-campus living? Let's dive into the top five reasons that make FUSE the premier choice for a fulfilling and vibrant university experience.
Value in Every Detail
---
Experience the best in student living without stretching your budget at FUSE Apartments. Our amenities, from well-equipped kitchens to a state-of-the-art fitness center, are part of a package designed with affordability in mind, ensuring a balance of style, comfort, and value.
Student Life, Enriched
---
FUSE goes beyond being just a residence; it's a thriving community hub. With dedicated study areas, social lounges, and various leisure amenities, we provide a vibrant environment that enriches every aspect of student life.
Always Here, Always Ready
---
At FUSE, our on-site management and maintenance team are not just employees; they are the pillars of our community. Their constant presence and readiness ensure that both students and parents are supported, connected, and confident in the environment we maintain.
Community at the Core
---
Understanding the importance of community, FUSE prioritizes communal living spaces and social events. This approach fosters a supportive environment, aiding students in building lasting relationships and creating a sense of belonging.
Personalized Living Spaces
---
FUSE offers a range of living spaces, from efficient studios to spacious four-bedroom apartments, each crafted to meet the diverse needs of Purdue students. Every apartment reflects our commitment to thoughtful design, comfort, quality, and a personalized living experience.
YOUR WEST LAFAYETTE STUDENT HAVEN
Student Living Redefined
---
Positioned in the energetic core of West Lafayette, FUSE Apartments emerges as a beacon of modern student life, perfectly tailored for Purdue University scholars. Here, students are welcomed into spacious, fully furnished apartments that go beyond mere living spaces. The community pulses with exclusive amenities, from a state-of-the-art fitness center to a serene yoga studio, all designed to complement the Purdue lifestyle. The property's layout nurtures a genuine community atmosphere, fostering effortless connections. Delight in the ultimate combination of style, convenience, and community, all in one place.
Premier Amenities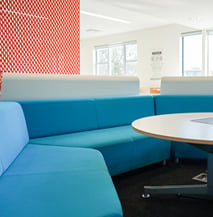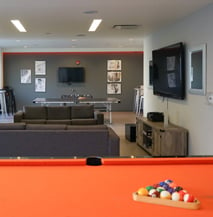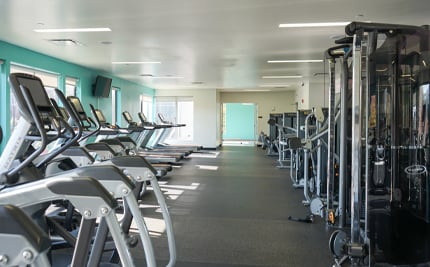 Community Amenities
A World of Features in One Location
---
Fitness center
Cardio center
Yoga and dance studio
Media scape
Business center
Community lounge
Fitness center
Tanning bed
Indoor heated bike storage
Indoor heated parking
Trash chutes
Video surveillance
Electronic entry access
Fireplace lounge
Landscaped patios
On-site management
On-site maintenance
VIEW ALL AMENITIES
Generously Sized Interiors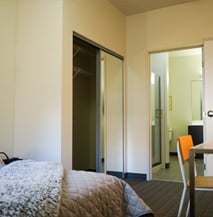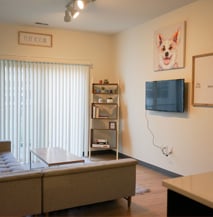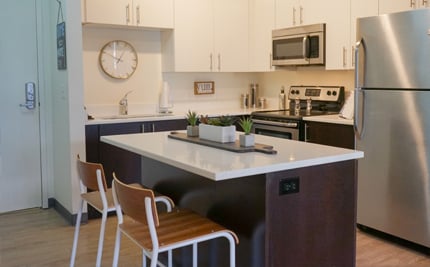 Apartment Amenities
Modern Homes Tailored for You
---
Fully furnished apartments
Fully equipped kitchens
In-unit washer/dryer
Stainless steel appliances
Quartz countertops
Euro-style cabinetry
Hardwood-style flooring
Designer bathrooms
Tile showers and modern fixtures
Mounted living room flat panel TV
Free Wi-Fi and cable, including HBO
Oversized picture windows
Painted accent walls
Garbage disposal
VIEW ALL APARTMENTS
REFINED STUDENT LIVING
Customized Apartments Just for You
---
Step into the uniquely tailored world of FUSE Apartments. Every aspect, from the architectural design to the modern interiors, is orchestrated to create an ambiance that's unmatched in West Lafayette.
Your college home should be a sanctuary, not just a place to store your belongings. At FUSE, immerse yourself in a lifestyle enriched by top-tier amenities, making every day an extraordinary experience.